The National Officers of GNAT made donations to selected schools and teachers in the Volta and Oti Regions during the maiden National Officers Tour 2022.
In order to aide the work of teachers in coastal communities particularly access to their places of work, the National President presented life jackets to the following Districts on behalf of the Association ; Jasikan/Biakoye (20), Nkwanta (34) and Krachi East (60).

An amount of five thousand Ghana Cedis (GHC5,000.00) each was also donated to two (2) ailing members, Madam Janet Addy of Tapa Abotoase DA JHS and Madam Joycelyn Atikpo of Kpalexorse DA Basic School respectively.
In addition, a Local which requested for football kits to assist them in organizing games were given assorted football kits at Ho.
The team also visited Volta School for the Deaf in Hohoe to interact with children with various forms of disabilities. The Headmaster of the school received three (3) bags of flour, four (4) cartons of tomato paste, and one (1) polytank water storage tank on behalf of the school.
The team also visited Fuveme DA Basic school where they interacted with leaders of the Community as well as the School Management.The National President expressed his disappointment over the conditions under which teachers are working. He praised the teachers for sacrificing to teach in extremely deprive community where there is no electricity and health post. The school was given five thousand Ghana Cedis (GHC5,000) to reconstruct its damaged infrastructure which occurred during tidal waves distractions in some parts of the Volta Region. The Anloga District Director of Education who received the cash amount on behalf of the school thanked the GNAT hierarchy for remembering the School. 
The purpose of the National Officers tour of the Volta Region was to thank the membership of GNAT for electing them into office.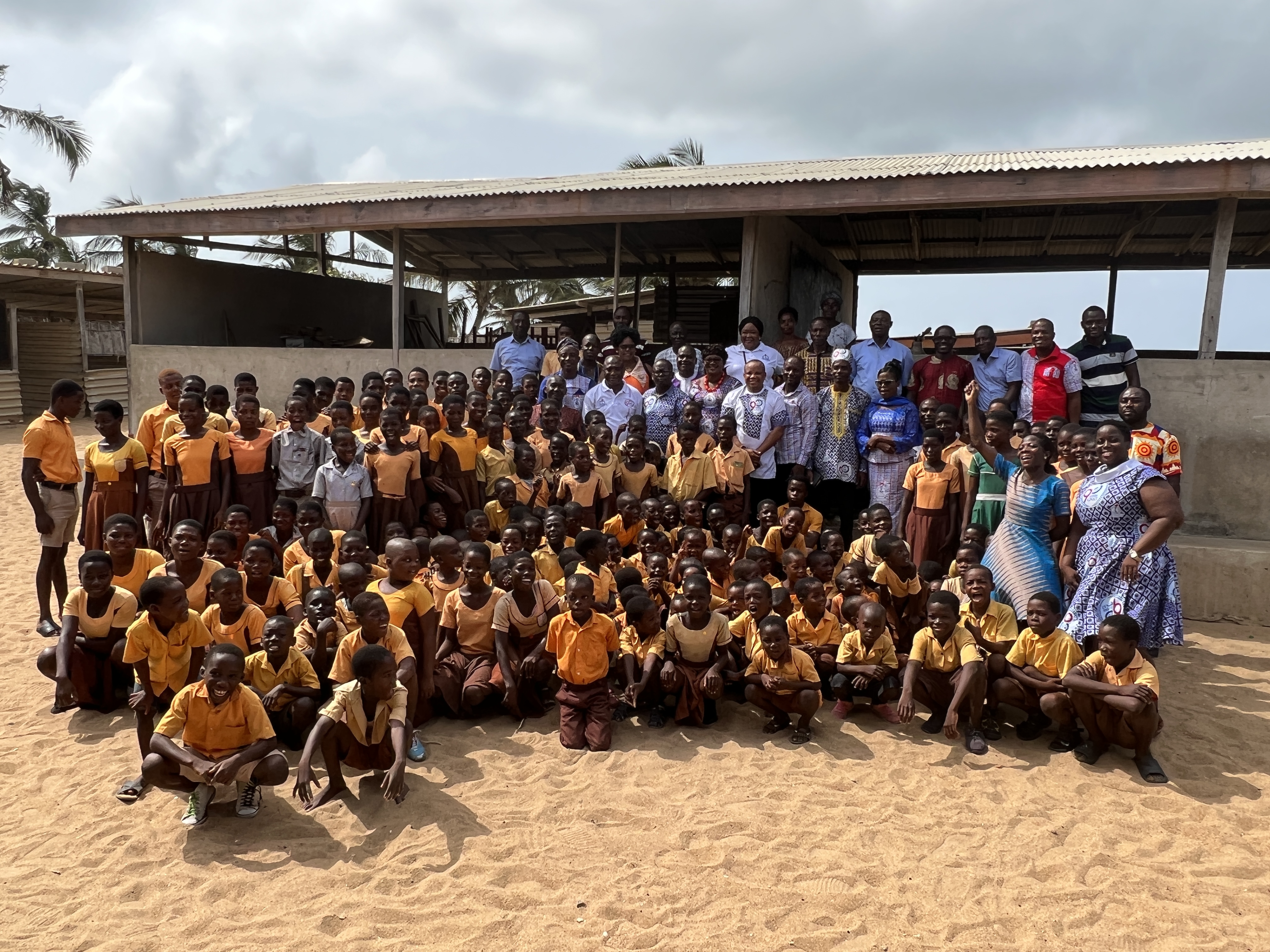 Staff and Pupils of Fuveme DA Basic with the GNAT team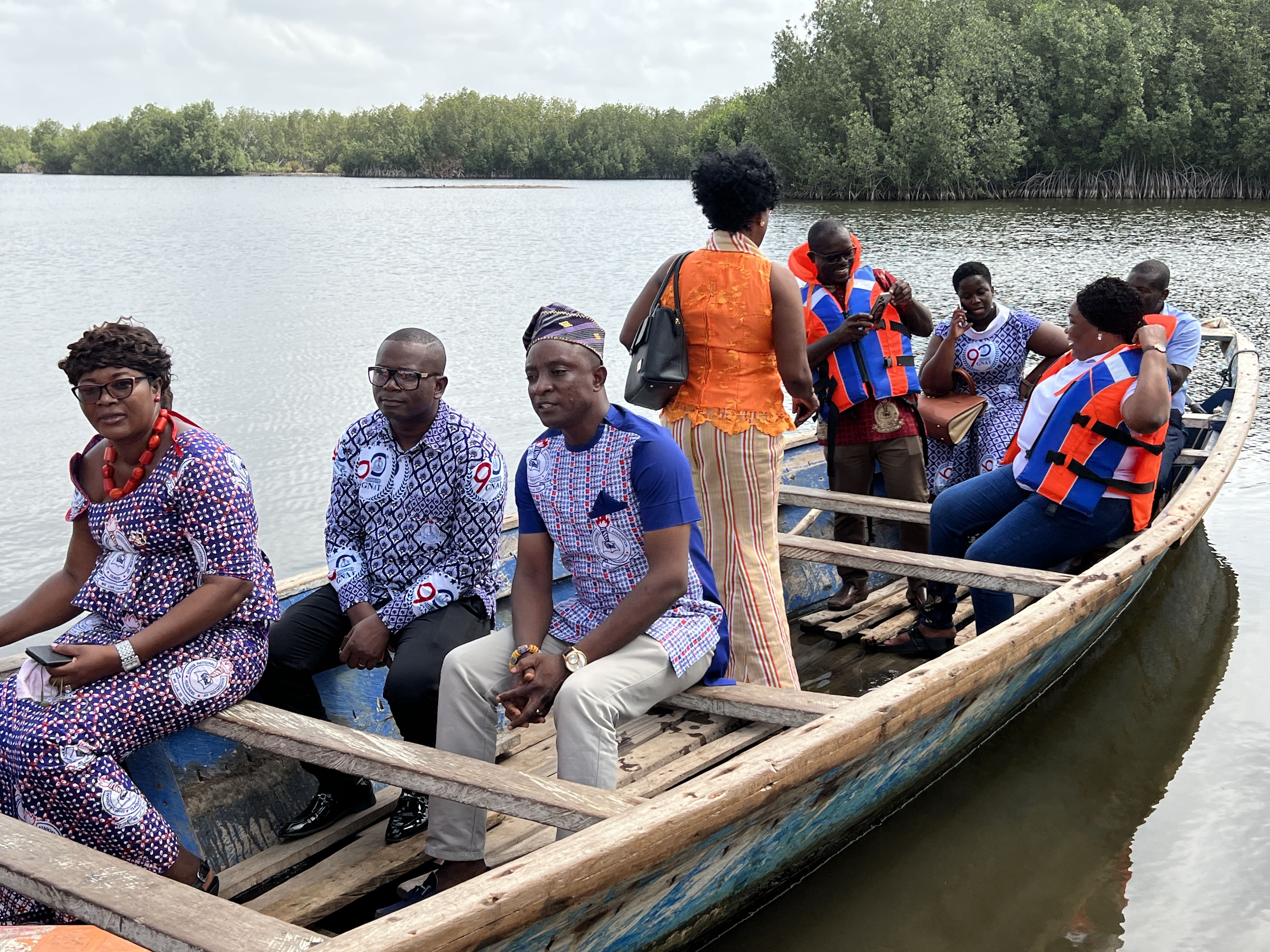 National Officers ready to leave Fuveme Community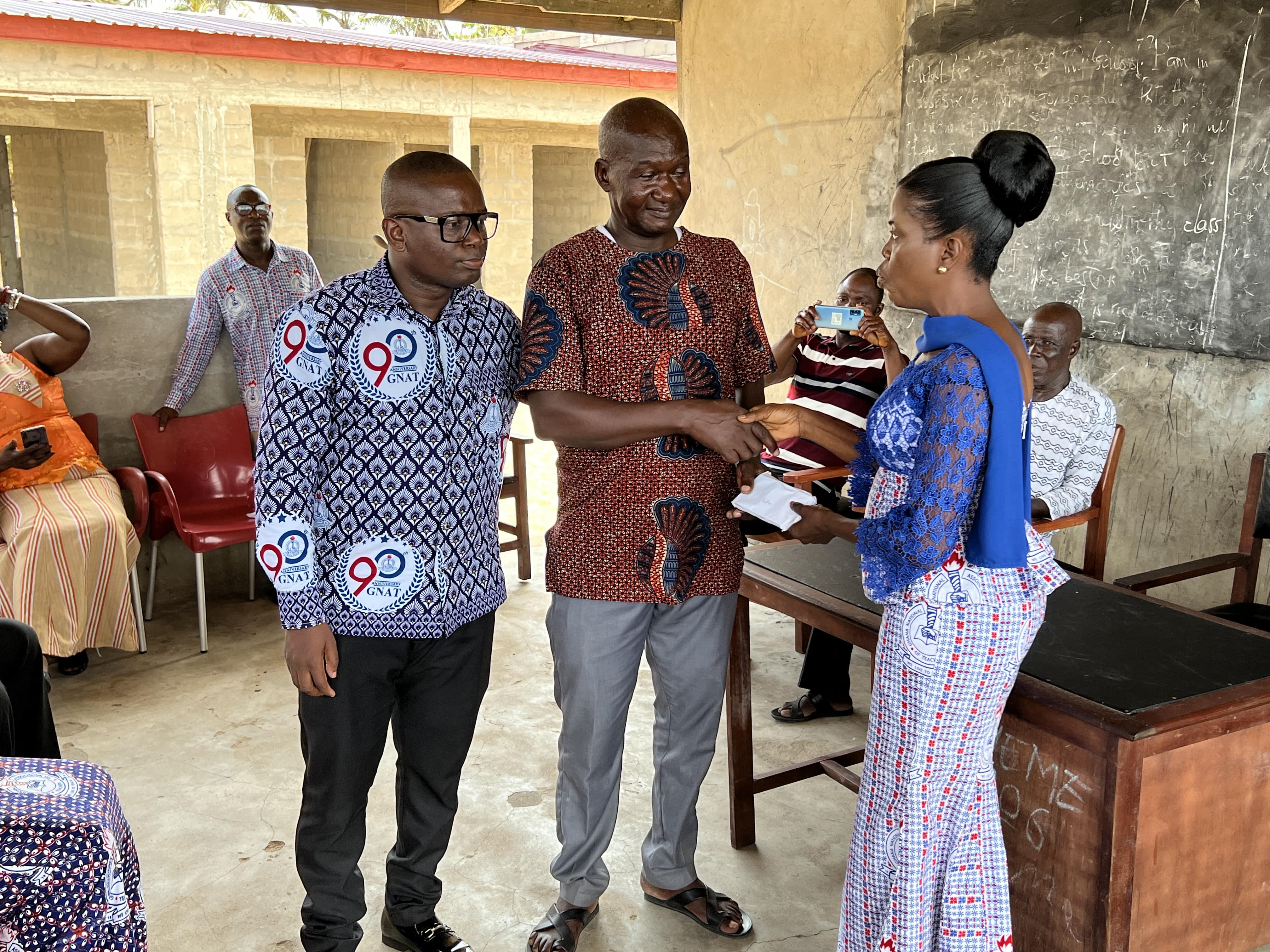 District Director of Education handing over GHC5,000.00 cash donation to the Headmaster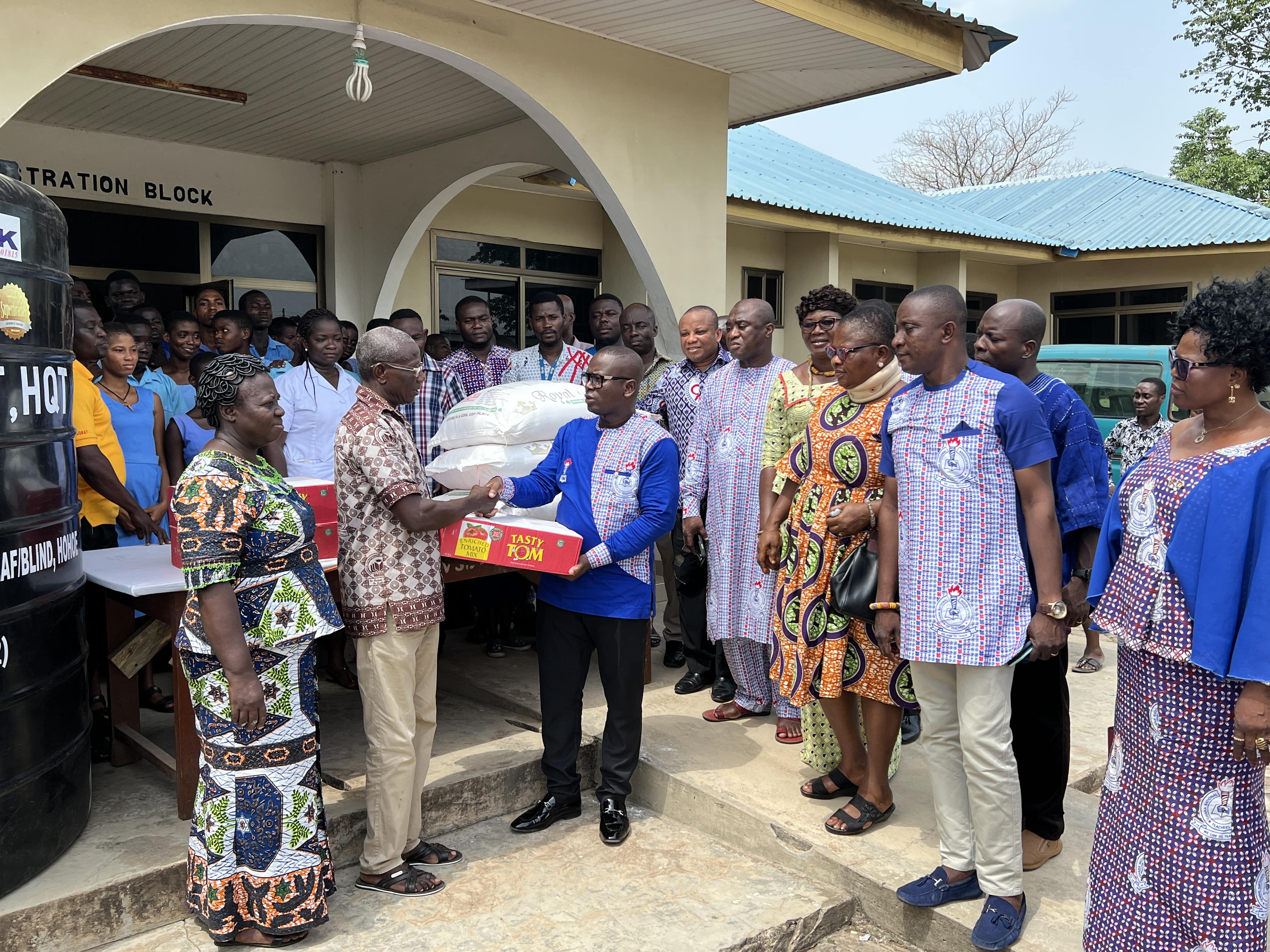 The National President and his team handing over items to Volta School for the Deaf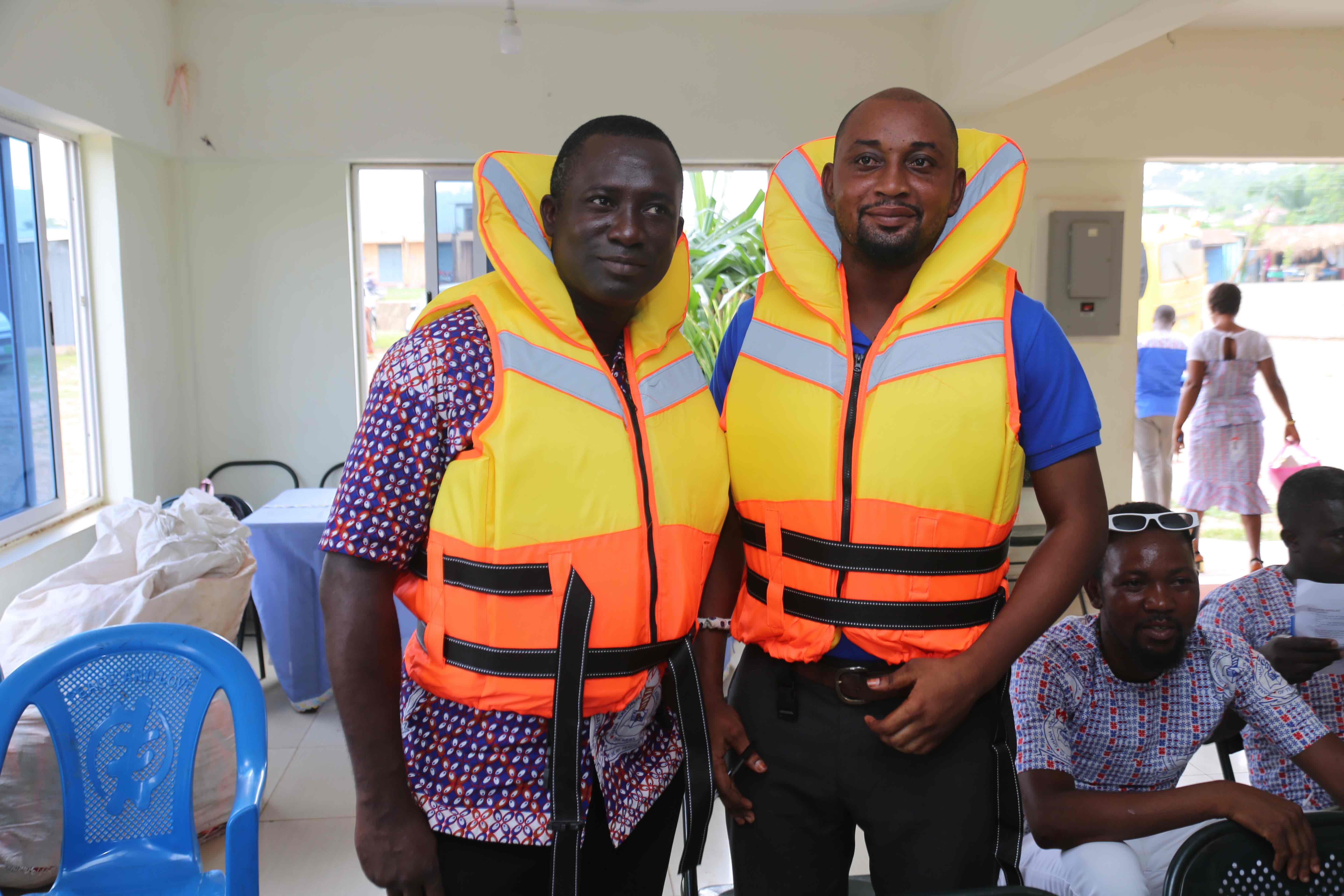 Some teachers posing with the life jackets at Jasikan/Biakoye District