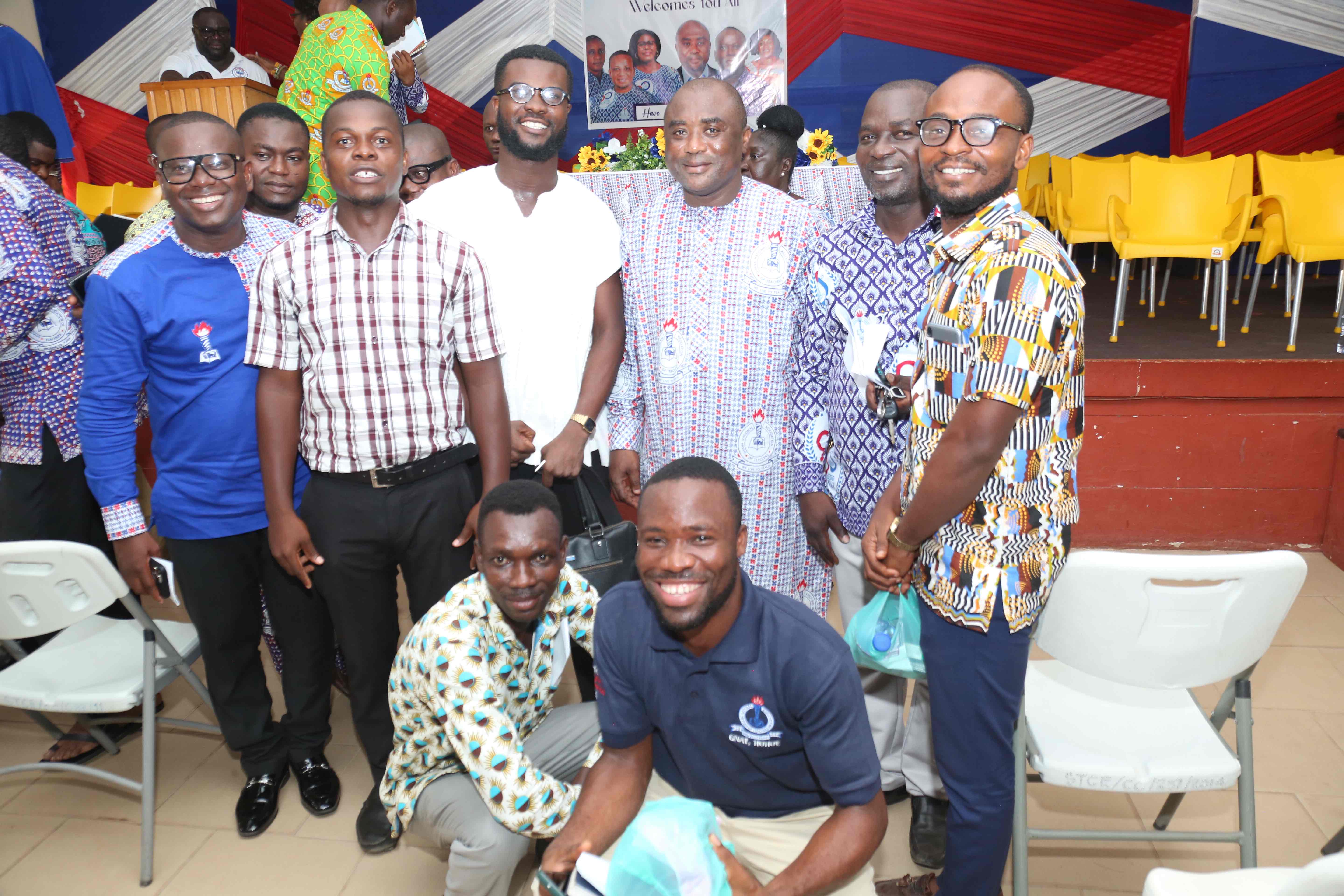 The newly elected National Officers of the Ghana National Association of Teachers (GNAT) embarked on a tour of the Volta Region from Sunday 27th of March 2022 to Saturday, 2nd April, 2022.
The delegation was led by the National President Rev. Isaac Owusu and the General Secretary, Mr. Thomas Tanko Musah.
They were accompanied by some officers from the GNAT Headquarters and political officers from the host Region.

The tour also attracted representatives of the Regional Directors of Education in the Volta and Oti Regions among others.

The National President speaking at various durbars thanked the delegates and the general membership of the association for reposing their confidence in them by electing them to lead the Union for the next four (4) years. He called for unity within the Union.
He reminded members that internal GNAT elections are over hence all members must work together as a team.
He also explained that with unity, no politician can undermine the Association. He advised members to take the Code of Ethics of the teaching profession serious.

The General Secretary, Mr. Thomas Tanko Musah encouraged members to trust the leadership. He emphasised that the composition of the GNAT leadership is made up of people with integrity and they must be supported. He took time to explain controversies surrounding the TM1 laptop and other related issues on the labour front.

The team interacted with teachers from Krachi West, Krachi East, Nkwanta, Jasikan, Kadjebi, Hohoe, Kpando, South Dayi, Adidome, Akatsi, Keta, South Tongu, Ketu and Ho. Over 3,158 teachers participated in the tour.