Source UNESCO    
The goal of the UNESCO-Korean Funds-in Trust ICT Transforming Education in Africa project is to improve learning outcomes and acquisition of 21st century skills (digital literacy, critical thinking, collaboration, communication, creativity, and innovation) through the appropriate use of information and communication technologies (ICT) by educators. The first phase of the project ran from 2016 to 2019 and focused on Mozambique, Rwanda, and Zimbabwe. Côte d'Ivoire, Ghana, and Senegal have been selected for this Phase II.
Hybrid Emergency Remote Teaching Training for Teachers
In partnership with Ghana National Association of Teachers (GNAT), Ghana Education Service (GES) and the Centre for National Distance Learning and Open Schooling (CENDLOS), UNESCO through the Korean government supported Junior and Senior High school teachers to acquire digital skills in remote teaching to prepare them for future shocks and disruptions to teaching and learning. Overall, fifty-one (51) teachers representing 35 males and 16 females selected from all the districts in the Western region benefited from the training.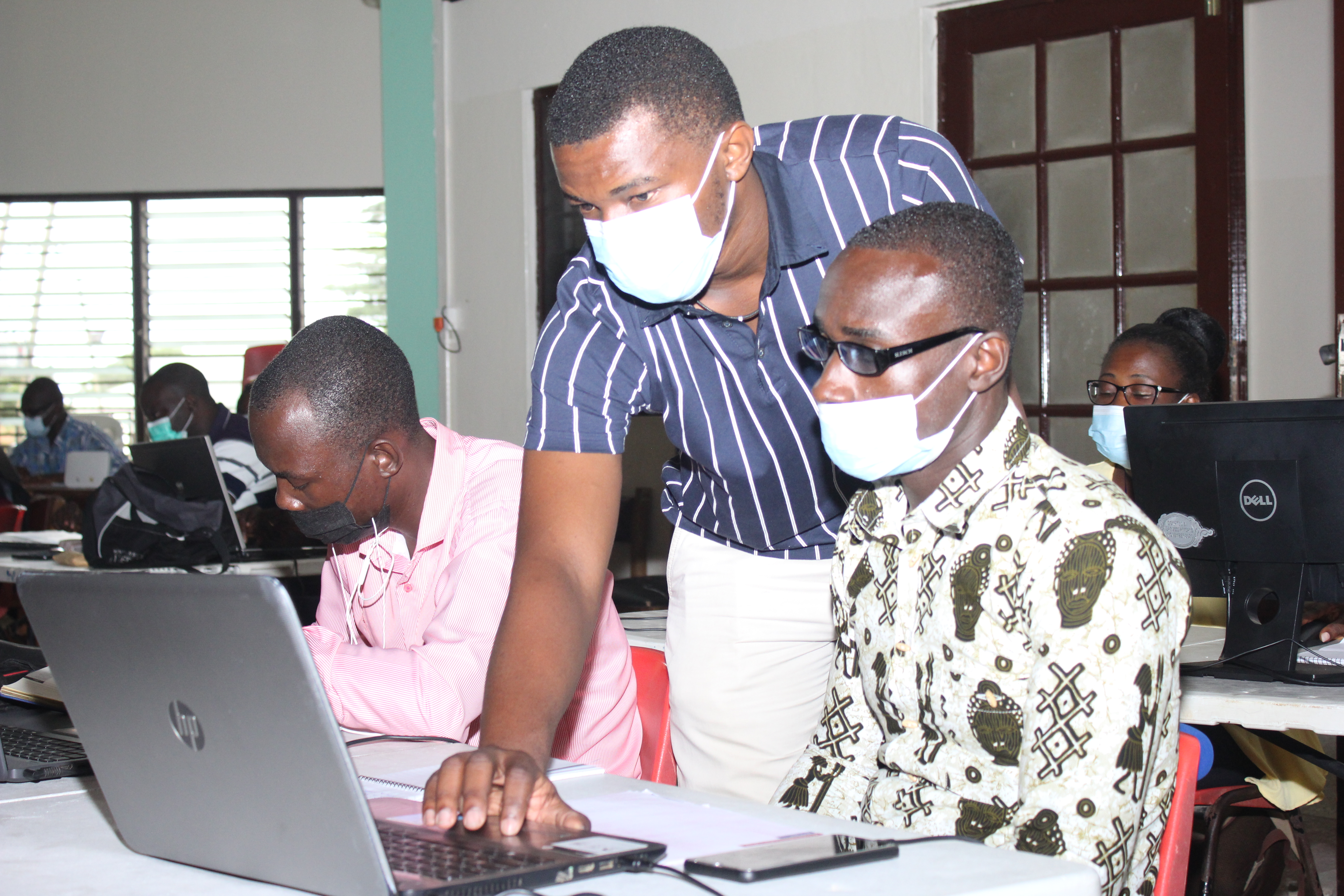 Participants were taken through Microsoft Word and Presentation Software, Email for teaching and the use of Learning Management Systems focusing on Moodle.
This is the third of the pilot training series being organized in Greater Accra, Ashanti, and Northern regions in Ghana. The 3-Day hybrid Emergency Remote Teaching (ERT) training was organized from 17-19 August 2021 in Takoradi in the Western region.
Some teachers expressed appreciation to UNESCO and partners for the opportunity to acquire ICT skills to improve learning outcomes for students.

In his concluding remarks, Mr. Thomas Musah, General Secretary of GNAT thanked UNESCO and the Korean Government for contributing to human resource development of Ghana by equipping teachers with ICT skills to enhance professional development.